Bookish ME Mission:

To inspire people to visit and support Maine bookshops and surrounding towns,
and to read the books that I review.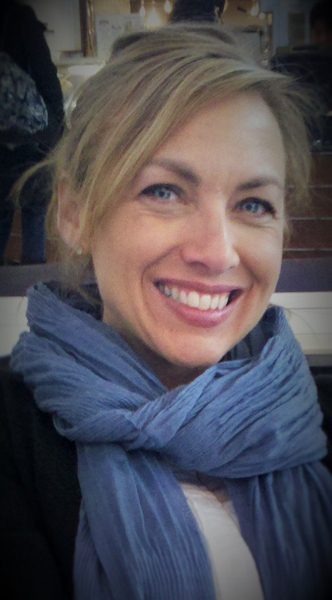 Welcome to BOOKISH ME!
A Book Review, Bookstore, & Bookish Travel Blog in Maine (ME)
Hello! I am Stacia, a sixth-generation Mainer who loves reading, visiting bookstores, and living and traveling throughout Maine – in all four seasons. That's right, I LOVE wintertime. The more snow, the better!
An avid reader since childhood, books have been a refuge, an education, and a resource in my profession. I am a licensed mental health therapist and registered yoga teacher, and I often recommend wellness related books in my work.
When I am not reading, traveling around Maine, or visiting bookstores, you'll find me skiing, doing yoga, playing violin, doing photography, baking something with dark chocolate, or hanging out with my pups & family.
My mission with this blog is to inspire people to visit and support local bookstores and to read the books that I review here – with features of Maine authors, bookstore events, and local-insider tips for Maine bookish travel.
At Bookish ME, you will find book reviews – some published, other soon-to-be published (ARCs), alert you to books you may have missed, and fun book lists of various genres.
One of my favorite things to do in life is to visit bookstores wherever I travel. These are featured here in the Maine Bookstore Tour. I share photos and travel tips of the towns I visit in Stacia's Insider's Guide. I hope to inspire you to set out in your own town to support your local bookstore and visit these beautiful shops that I feature as well!
Some of my favorite authors are: PD James, Ann Patchett, John LeCarre, Colm Toibin, Sue Miller,
Elizabeth Strout, Annie Dillard, John Irving & too many others to list here.
---
If you are a Maine author and would like to be featured, and/or partner for upcoming release events, please contact me. I enjoy participating and support author events throughout the state of Maine.

If you are a Maine bookstore owner and would like to be featured, or have me cover a bookish event at your shop, please contact me. I love traveling throughout Maine and happily support and share these events at no cost to you. I am here to support my beloved Maine towns and bookstores, Maine authors, and to encourage our neighbors and communities to support your business.
If you are an author (and not from Maine) and would like me to review your book, please read the Book Review Services section.

STACIA

Stacia is a member of and affiliated with the following bookish associations:
Maine Publishers and Writers Alliance
Mystery Writers of America
Sisters in Crime
Bookshop.org
I also post stories from other bookish blogs I follow!
Photo Credit Tiffany Dumas Photography
WHY am I blogging??
This is a hard question to answer, and also pretty straightforward. It is hard to answer because it really doesn't make any sense to me from a rational perspective – it is really perplexing like in those middle-of-the-night wake up moments I have found myself asking "Huh? Me? How? Can I do this?". I am a super private person, I am introverted, and have not enjoyed participating in social media ever. But here I am, finding myself wanting to connect with others who, like me, love books, bookstores, and Maine. I want to find "my people"!
10 Bookish Blogs I Follow
A Life in Books
Bookish Beck
Annabookbel
746 Books
Allison With Books
Bookjotter
The Bookshop Around the Corner
Consumed by Ink
Lonesome Reader
These Little Words