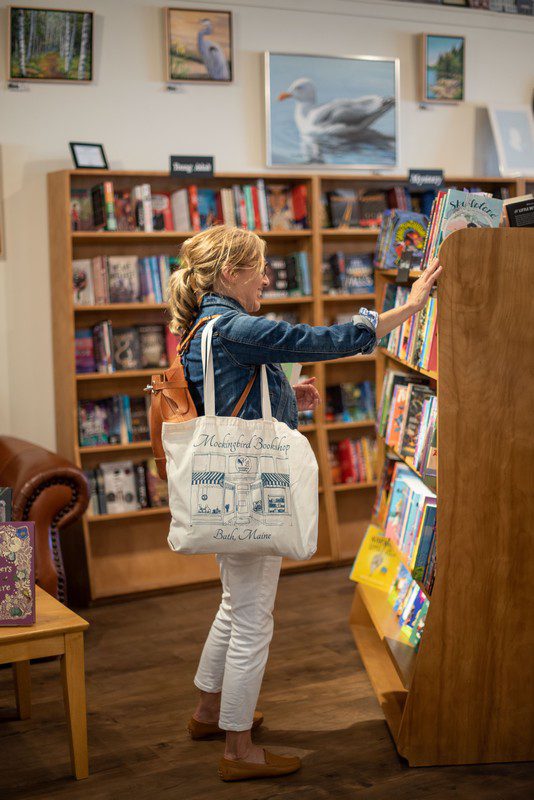 ~Come with me, and you'll be, in a world of pure imagination*
I literally had this song spring into my head right as I sat down to write this little sales pitch. You see, I want you to join me as I travel around to all of the bookstores here in Maine. Bookstores for me are like Willy Wonka's chocolate factory is to Charlie – both filled with creations of someone's imagination. Only in the case of bookstores, filled with books written by LOTS of people's (authors & bookstore owners') imaginations.
I am here to inspire you to head down to your local bookstore and find yourself a sweet little book to read. There you will most definitely find something to delight you, move you, encourage you, thrill you, or educate you. What more could we ask for in life? Oh yeah, maybe some extra dark chocolate truffles in a cute little pink box!
Stacia
* (Song: "Pure Imagination", Willy Wonka & the Chocolate Factory movie).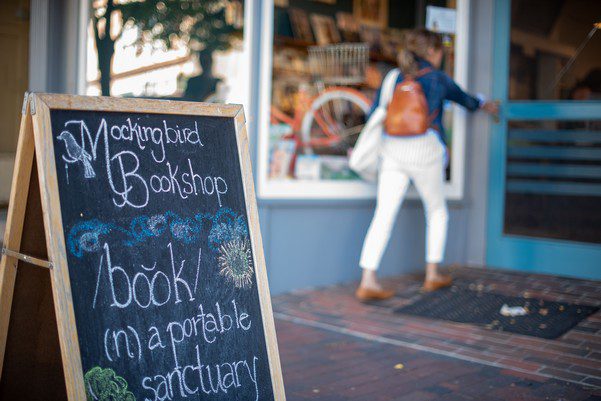 Mockingbird Bookshop, Bath, Maine Located in Bath, Maine, this classic bookshop has been run by owners Terri & Jeff Schurz since 2014. Mockingbird is what I consider to be the "just right" bookstore size. The owners and staff are friendly, helpful, and respectful....
read more